Proudly providing customized solutions to your homecare staffing needs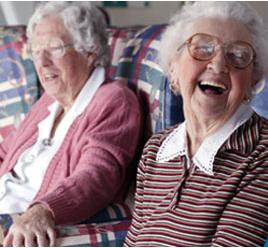 Our mission is to provide our clients with the highest quality non-medical care to help them live in dignity and provide their families the peace of mind they deserve. We view our clients and their families as our valued partners whose support enable us to stay in business. We are committed and privileged to serve the needs of our clients and their families.
Our values......
Dedicated to providing our clients with unparalleled

quality homecare service to enable them to live in dignity.

Services delivered with transparency, respect and in a socially responsible manner.

Commitment is to provide our clients with the most compassionate and stress-free care to enable them to live as comfortable as they desire.

An approach to cost-effective comprehensive homecare driven by our years of experience in caring for the elderly and disabled adults.
Benefits....
Our services are delivered by well-trained and UsefulResources experienced team of caregivers. We ensure that our AARP our caregivers go through a rigorous screening process Arthritis Foundation that include, in-person interview, criminal background CT Dept of Social Services checks, compliance with the company drug-free policies National Council on aging and demonstrated experience in working with older adults. Social Security Admin To our clients, we help you to live as independent as Alzheimer's Association possible with greatly improved quality of health. This enables you to have a life of social inclusion in whatever environment you choose to live, where the care is being delivered.
To our clients' families, we provide you the opportunity to live your life as you see fit, knowing that your loved one is in good hands. You have the added benefit of living a stress-free lifestyle and having the peace of mind that you greatly deserve.